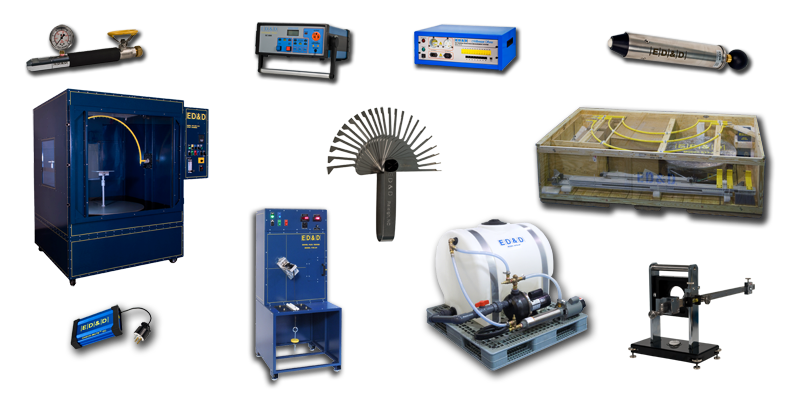 |
E
|
D
|
&
|
D
|
Ordering Information
If you intend to utilize our ISO/IEC 17025 Accredited Calibration or repair services please contact us in advance for an RMA#.
If you need a specific product, or you need your device to measure for a specific set of settings, please contact us and we will help you find the product you need. If our model doesn't fit your correct specifications, we can build it custom to meet your exact needs!
To place an order, request technical support or services or to request a brochure and price quote please dial
1-800-806-6236 (USA) or +1-919-469-9434 (International) or use the Contact Us link provided. Our Calibration Lab email is [email protected].
Although most customers establish an open account with us (Net 30), we also accept MasterCard, Visa and American Express. You can also prepay by company check drawn on a US Bank, or for orders over $50K utilize payment by L/C (specific terms and conditions apply).
Orders are normally shipped from our substantial inventory in Cary, North Carolina USA. Made to order items require lead times of approximately 4-14 weeks. Products are quoted with only one price, shipping is additional. This includes for large devices for which substantial packaging and crating are required. For shipments, our normal means include UPS Air, UPS Ground, and FedEx Air. Arrangements can be made with other carriers such as DHL, however, the customer may be required to make such arrangements if necessary.
We do have agents in various locations throughout the world, however we prefer to deal directly, due to the technical nature of the products. Orders for items in stock are normally shipped within 48 hours, but we are prepared for "RUSH" shipments if the order is placed by 1:00 PM eastern time. Additional charges may apply.
Please note, we will prepare customs documentation for customers at no extra charge. However, doing so will increase lead times in most cases.
Disclaimer: The equipment described is subject to redesign without notice. The change will not impair the function of the apparatus or its characteristics. The only changes would be improvements such as added features..if this occurs you will not be charged for the new features if prices increase. Also, we have discontinued our online ordering system. If you would like to make a purchase please call us at the number listed below or email us and we will be more than happy to assist you.



Phone (U.S.): 1-800-806-6236
Phone (Int.): 1-919-469-9434
Fax: 1-919-469-5743
Address:
901 Sheldon Drive
Cary, NC 27513 USA